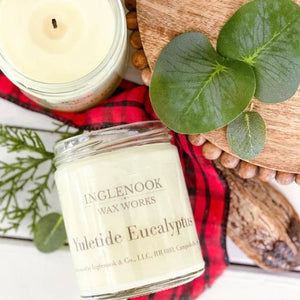 Eucalyptus Evergreen Soy Candle
Scent Notes: Formerly known as Yuletide Eucalyptus, Eucalyptus Evergreen is a beautiful, fresh blend of eucalyptus with evergreen undertones of fir needle and pine.
16 oz
Our candles are made with 100% soy wax that is grown and harvested in the United States. We use pure cotton wicks that contain zero lead.